Holywar Superstore:
The Stuff You Weren't Supposed to Have
Available Now:
In stock and ready to ship, we have exclusive holywardanceparty t-shirts available (top quality Fruit of the Loom heavy cotton).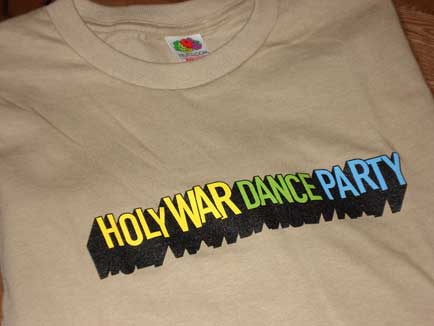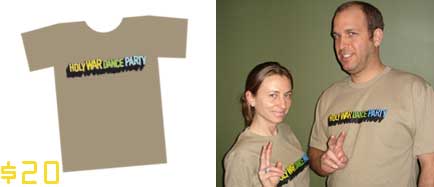 More Styles:
We have a bunch of other logo styles which we can make available, if people like them. Check them out and let us know which you would like to see on a t-shirt.

DVD in HD:
Interested in owning a copy of the forbidden video in HD? If you want, we'll make up some DVDs including other video extras and special treats. Just drop us a line, and tell us you're interested.
Donate:
Believe in the holywardanceparty cause? Donations will be used to help fund the spread of the dance.